Welcome to the PlasmaCar Giveaway!
Enter to win an Original PlasmaCar by PlaSmart
The Original PlasmaCar is a ride-on toy that does not have pedals, gears or a motor. Instead, the rider uses their body to wiggle their way around.
By using their own natural forces of inertia, centrifugal force, friction, and the PlasmaCar is naturally kid powered!
Available now though Amazon (it's Prime!)
Enter below to win a PlasmaCar valued at $70
Hosted by: MamatheFox.com
Sponsored by: PlasmaCar
Co-Hosted by: MomJunky & Miki's Hope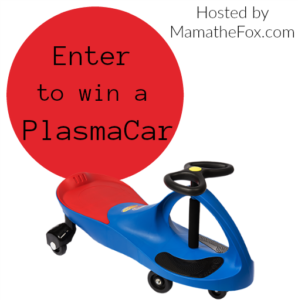 Open to Continental US residents only